S

earch

E

ngine

O

ptimisation (SEO) Cape Town
It is easier than you think!
SEO stands for Search Engine Optimisation, which refers to the methods used to make your website appear sooner (closer to page 1) in search engine results, such as Google.
SEO involves making changes to your website that make Google happy. By doing this, Google will improve your rankings. You should hire an SEO specialist to SEO your website sooner rather than later, especially if your competitors are ranking well. You don't want to fall behind!
We are a SEO company in Cape Town, South Africa, we can help you out!
WHY DO I NEED SEO services?
You need your website to be search engine optimised so that people looking for you, your products or your services, can find you and do business with you. In 2020 researchers found that 75% of search engine users do not visit the second page of searches. This means that if your website URL is sitting on page three, people aren't likely to stumble across your site. Just think about how much organic search traffic/visitors you could be losing! Having SEO implemented will increase traffic to your website and can help generate more leads for your business.
As an example: let's say you own a business that manufactures strong bunk beds made to last a lifetime. Along comes a big property developer looking for sturdy 'student beds' on google.co.za. If you have SEO-ed your website properly, you might just appear on the first page of the search results. The property developer orders 100,000 student bunk beds urgently and you can now retire. However, if you hadn't SEO-ed your website, you will miss out on that sale, your competitor will retire early and you will have to work over Christmas.
Have a look at our ROI Calculator to see how much SEO can improve your business. Keep in mind that one client can provide lifetime value for your business, depending on your industry.
WHAT'S THE DIFFERENCE BETWEEN SEO AND GOOGLE ADWORDS?
You do not pay search engines to appear at the top of their searches with SEO. You pay for a service that helps you rank in the top searches organically. AdWords is seen as a quick fix to get your website to the top of page one, which is why the costs are high. Once you stop paying for your AdWords, your rankings will drop from page one.
SEO, on the other hand, is better as a long term solution. If you want your website to rank consistently, then SEO is the answer. Once you've had your website SEOed, your rankings are more likely to stay consistent, with the help of an SEO specialist to make the necessary tweaks.
Check out one of our SEO tools here.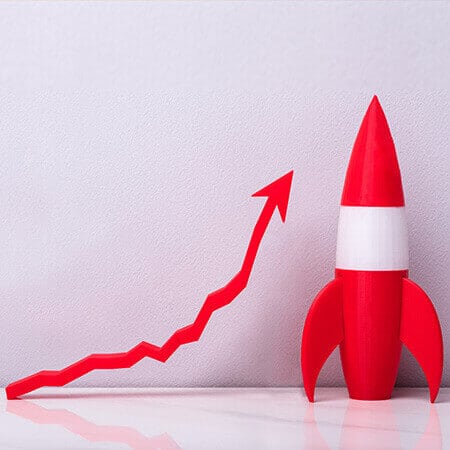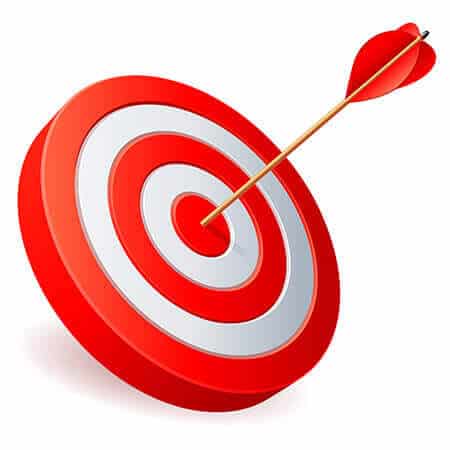 WHAT ARE RANKING FACTORS?
There are over 200 hurdles (aka ranking factors) that Google has listed, that SEO consultants must jump over. Here is an article listing all the things that need to be done to your website.
IS SEO DEAD?
Yes and no! Search engines update their algorithms often and then all SEO specialists cry. However, it is actually a good thing as it ultimately helps the property developer find those strong student beds instead of finding a random result such as a course on BEd Intermediate Phase at the University of Stellenbosch.
There are often murmurs of SEO being dead but as long as there is a gap, it definitely should be part of your marketing strategy. So use an agency that looks at all of your digital marketing options.
"No website can stand without a strong backbone. And that backbone is technical SEO."
— Neil Patel
What Does An SEO Company Do?
As an SEO agency, businesses hire us to make them more visible online.  Why?  If its found then it can gain more sale leads.  If it cannot be found, it loses out and their competitors will get their leads. Our goal is to grow a businesses' online footprint, in the best, most affordable and fruitful way for the business. When we say that we conduct SEO we mean that we create a sound SEO strategy.  We then make various efforts to make the businesses' website more attractive to search engines like Google. Once Google is happy with the website, it will improve the businesses' rankings. As soon as the rankings improve, the website will get more visitors to your website. Thisis another way of saying that the business will get more traffic to their website. Google will continue to favour and rank the website well if more people visit the website. This is however only ONE strategy that gets Google's attention.
STEP 1 = AUDIT
WE RUN A FREE AUDIT ON YOUR WEBSITE
Here we are checking on the health of your website, where you rank currently and where you are in comparison to your competitors.
STEP 2 = PLAN
BASED ON WHAT WE FIND FROM YOUR AUDIT WE DEVELOP A CUSTOM PLAN FOR YOU
Here we take into consideration everything we have learnt from you, the audit and the data. We then plan your choreography.

STEP 3 = IMPLEMENT
WE NOW IMPLEMENT
Here we carry out what we have planned.

STEP 4 = REVIEW
WE NOW REVIEW
Here we review the monthly reports and what is or isn't working – tweak if necessary.
SEO COMPANY CAPE TOWN – WHAT WE OFFER
Local SEO – We use keywords that reflect the city or country where your business is based.
Global SEO – This is more for businesses that want to bring in international clientele. We use keywords that target a country other than your own.
Unique SEO strategies – this is based on your industry and will be influenced by keyword research
Extensive keyword research – we research which keywords you should rank for based on your industry
An analysis of your competitors – this will be our guide to see how we can improve your rankings, based on what your competitors are doing well.
Progress reports – an analysis of organic traffic and how your rankings are doing.
On- and off-page optimisation – on-page SEO refers to quality content changes. Off-page SEO refers to backlinks among other technical aspects.
Technical SEO – this refers to every aspect of SEO, besides on- and off-page optimisation. Technical SEO ensures that your website is being crawled by Google's robots properly. This process becomes challenging with Google constant algorithm updates.
SEO is a process that can take up to three months to show results. Don't worry, it'll be worth it.
WHY WE LOVE WORDPRESS
We LOVE working with WordPress websites. Builders such as Wix and Squarespace can be SEOed but these platforms do not allow as much freedom as WordPress. You can only get so far with Wix and Squarespace SEO. If you want to beat your competitors, you will need more comprehensive SEO which will be more cost-effective in the long run. This is achievable with WordPress! If you would like your website to be redesigned in WordPress give us a call!
"First Class professional service. Lindsay and Beatrice relentlessly took time to sort out a very challenging Web transfer and SEO investigation for me. It's refreshing working with a team that really does do what they say. Thanks again Lindsay!"
"Very professional and friendly!! Answered my endless questions quickly. The fact that I am in Potchefstroom and Oonie is based in Cape Town was no problem! I love my website, logo and business card that the ladies developed for me. I would recommend them in a heartbeat."
It was an absolute pleasure working with Lindsay on various tasks and projects with Zhero. She managed a team that was diligent and ensured that our requests were executed on time and to a very high standard. Whenever there was an 'emergency' or something critical to attend to, they responded quickly and were able to resolve the issue in the quickest way and time possible. Lindsay was always up to date with current tools and technologies and advised us accordingly. She was also up to date and could grasp the UK market trends etc. We were able to work seamlessly remotely but had the pleasure of meeting her in person. Lindsay, is just a great character and addition to any team. Lindsay and her company Oonie comes highly recommended, but only if you want your business to take leaps forward! See less
Let's Start Something new.
One call. One Email. No obligation. Call us or complete this contact form and we'll respond very promptly. 
Say Hello!
We're here and ready to help.
LET'S GROW YOUR BUSINESS TOGETHER.
Start TODAY.